Fostex FR2-LE Mini Review
10/08/20 11:01
FOSTEX FR2-LE MINI REVIEW
Overall this is a great bit of kit for anyone who is serious about capturing good sound. Any Hollywood director will tell you that sound is often more important than the visuals. People will tolerate less than perfect images if the sound is good but will not tolerate poor audio, no matter how good the images.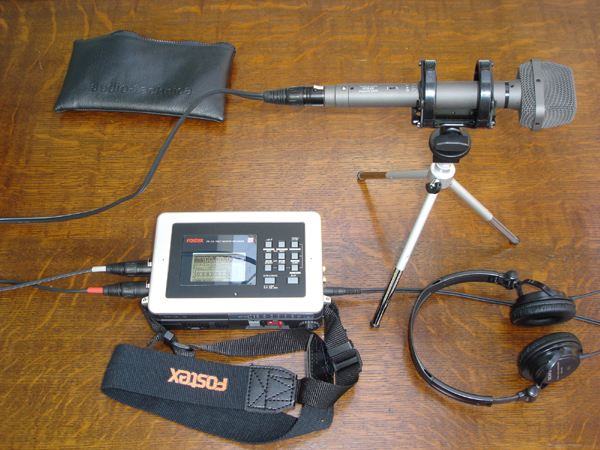 Positives:


Build quality

Runs with nice and cheap Compact Flash Type II cards (I use a 4GB Sandisk Extreme III)

Nice quiet pre-amps

Simple to understand menu system

Two XLR / Mic Jack inputs with Phantom (48v) option

Costs about £350, considerably cheaper than other professional audio recorders

Has 24 Bit 48kHz option (although in reality it's unlikely to be anything more than about 19-20 bit resolution) - I tend to use it at 16 bit.

It can accept a lithium ion battery pack (optional accessory) or 4 x AA batteries

Mic trim and record levels easy to adjust and monitor with LCD and LED's

Has a simple wired remote

NASA chose a FR2-LE for a Shuttle mission as the main audio capturing device - if it's good enough for them then it's good enough for me!
Some Negatives:
Headphone monitor socket is a bit noisy - but importantly the noise is not on the recordings

On board mics are OK for making quick audio notes but nothing more than that

The mic pre-amps, although not having any real noise issues are not as powerful as I'd like for some mics - although all this simply requires is amplification of the soundtrack in post within the NLE. They work OK with our AT825, Rode NTG-3, Sennheiser E835 and G2 radio mics

Battery holder is a bit awkward to load/unload, could have been better designed

If you use AA batteries it'll drain them fast (within 1-2 hours)

You have to format the card for the bit rate settings you want to use

It's about 20% bigger in size than I'd like it to be!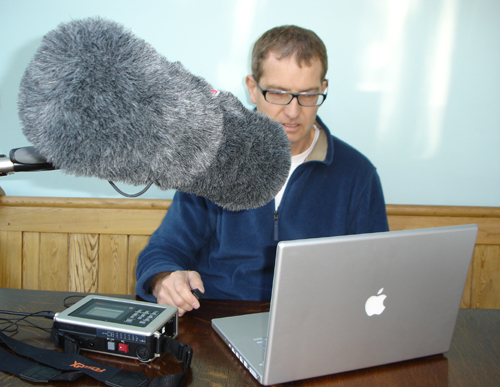 Moved to Blog section during website rebuild in August 2020.