TESTIMONIALS - EXPERIENCE COUNTS


We have produced hundreds of films (over 900 and still rising) for a wide range of businesses, industries and uses over the last 13+ years. Your satisfaction is our number one priority - just a few examples of feedback we've had, starting with one of my favourites!





Training Coordinator, Large Multinational: "Andy, I'd like to thank you for a fantastic service for the 9 recent videos. We have been very impressed with the quality and timeliness." - Samantha, Cambridge, 22nd Dec 2020.

Marketing Director, Major European Manufacturer: "Andy, I am really pleased with the great pieces of work you did for us. Excellent quality of execution, short timings, super effective! We definitely know where you are and we'll think of you for any upcoming video. Thank you." - Vanessa, Brussels, 18th Dec 2020.

MD, Cambridge Scientific Equipment Company: "Andy has mastered the skill of putting your thoughts onto video. He has an engineering background and the ability to deal with complex subjects providing easy to understand videos clips and image statements. He has mastered the timing of videos ensuring that they project the message without being too long or boring. Thank you." - Dr Bashir Harji, Cambridge Reactor Design, 10th Oct 2019.

CEO, Sight Loss Charity: "Andy went above and beyond our expectations in his work for the charity (Support 4 Sight), we are delighted with the results." - Gary Hyams, Support 4 Sight, Saffron Walden, 15th Sep 2019.

Chiropractor: "Andy has a great way of helping you to relax whilst producing professional content that stands out." - Ed Groenhart, Cambridgeshire Family Chiropractic Centre, Linton, 1st August 2019.

Director, Property Letting Agency: "Andy is a master craftsman when it comes to video! Incredibly patient and kind he puts you totally at ease. His attention to detail with lighting and sound produce excellent quality in the finished videos, helping us to maintain a professional but personable image in our VLOGS. Working with Andy is always enjoyable and he is incredibly organised, producing quality video very quickly." - Maria Morgan, Platinum Properties Ely, 15th June 2019.

Marketing Manager, Metrorod Cambridge & Ely Hero Awards 2018: "Andy produced videos for Ely Hero Awards to help raise the event profile and encourage nominations. The videos Andy produced have been invaluable for the event and have offered an extra dimension. They have boosted our social media presence without a doubt. I was delighted with the films, the format and the extra touches. Andy is extremely professional and thorough. He has a whole host of ideas and is full of creativity adding special features totally encapsulating the essence of Ely Hero Awards. I would not hesitate to recommend Andy for a corporate film, he is patient, reliable, professional, has an exceptional eye for detail and has certainly gone above and beyond with the work he has done for this event - he really knows his stuff. Thank you so much Andy!" - Naomi, 1st May 2018.

Marketing Director, Cambridge Engineering Company: "We've worked with Andy on 6 promotional videos to showcase our food processing machine and their capabilities. Andy is a complete professional from start to finish, and because of his prior knowledge of the industry, fully understood what we were trying to achieve. We are extremely happy with the resulting films and have used them at all our exhibitions since. They stop people when they walk past our stand because of the eye-catching images and we won't hesitate to use Andy again for future video work." - Annabel, 21st Mar 2018.

MD, Cambridge Tech Incubator: "Shooting Image shot and compiled a short promotional video for Incubyte. Andy exhibited great skill, patience and professionalism in producing the shoot and advising on content and delivery. The resulting, finished video further exhibits the quality of Andy's work and the value for money this represents as part of your marketing strategy." - Rob Precious, Incubyte, Cambridge, 18th Dec 2017.

MD, Website Design Company: "We've just had a short promo video done by Andy and the process from filming through to having the final cuts was absolutely brilliant! Andy's skill and patience, along with the quality of work is second to none - he could envisage exactly what we were after and we can't wait to use the videos and images across our website and social media!" - Luke Smith, Infinity Graphics, Ely, 30th Nov 2017.

MD, Training Company: "Great working with Andy. Clear discussion of what is possible before the shoot, he took time to understand our set up. Good shoot resulting in a great video to show off our business." - Jacqui Kemp, Your People Potential, Papworth Everard, 25th Nov 2017.

CEO, Cambridge Innovation Park: "Andy at Shooting Image Ltd produced our Corporate Video. We found him to be extremely organised and professional. He made our interviewees feel at ease and asked specific questions in order to get the most out of the interviews. The final video was edited well and is just what we envisaged. We have no hesitation in recommending Andy." - Rick Parisi, Paragon Land & Estates, Cambridge, 20th October 2017.

Magpas Air Ambulance: "Andy at Shooting Image Ltd has provided our charity with numerous high quality films to promote our cause. His patience and professional nature ensures he captures footage which gives our audience a unique insight into our operations. Andy is also naturally skilled at editing his footage to create sleek, captivating films. We would highly recommend him to other organisations seeking an expert, high calibre approach to video production." - Nina Gays, Huntingdon, 30th June 2017.

From a top Cambridge hotel: "Andy recently created a video for our business - the member of staff he filmed had nothing but positive feedback about his techniques for keeping her relaxed and making sure she came across naturally on the camera. We've since used the video several times for marketing purposes and on social media to showcase what we have to offer, the level of engagement we get from the video compared to normal posts is phenomenal, we'd definitely recommend using Shooting Image if you want to raise your profile and really get your message across to your clients." - Lucy Holmes, Quy Mill Hotel & Spa, Cambridge, 7th Mar 2017.

From a hi-tech Cambridge client in the medical field. Films to be used globally: "Really enjoyed working with Shooting Image Ltd. Very knowledgeable and helpful throughout the whole process. Their patience and flexibility was greatly appreciated, making it an easy decision to ask them again to help us with our latest film project. Would definitely recommend." - Nicky, Cambridge, 9th Dec 2016.

MD, Active Business Centre, Bury St Edmunds: "Thanks again for everything. It was a real pleasure working with you, such a consummate professional in every regard. As with all expert professionals you made it all look and seem so easy and seamless while producing absolutely fantastic results. I will certainly be recommending you." - Rachel, Bury St Edmunds, 18th Nov 2016.

Marketing Director, Cambridge Engineering Company: "Andy, all 3 films look fantastic! I really love how they have turned out. They were shown to some potential customers yesterday and they thought the films were great - so we may have some new sales out of them already, before they are even finished!" - Annabel, World renown process engineering company based near Cambridge, 16th Aug 2016.

MD, Cambridge Company: "When we started you said don't worry - which always makes me worry! But, in the end you were right. I just want to thank you for all your considerable efforts and the superb films we now have." - Client identity under NDA - but a World renown technology company, 22nd August 2015.

Plant Manager, Power Generation Company: "Everyone is absolutely delighted with our new film - thank you!" - Angela, Sutton, 7th July 2015.

Director of a Cambridge company: "Very pleased with the films and just wanted to say how efficient and pleasurable the whole experience has been." - Caroline, Cambridge, 22nd October 2014.

MD, Property Company: "Andy, just want to say a huge thanks for the brilliant testimonial film that we now have. You were so helpful with the initial ideas and guiding me on how to get the best from the interviews. Great Results, Expert, Creative." - Maxine Lester, St Ives, 23rd December 2013.

Director of a major Multinational: "An absolutely superb piece of work - film looks terrific." - Steve (client identity and film is under an NDA), 18th December 2013.

CEO of Magpas Helimedix: "Amongst our many supporters, a growing number of businesses across the Eastern Region are coming forward to sponsor us for the first time, including Ely based videographer Andy Wilkinson from Shooting Image Ltd. Andy has given a huge amount of time, skills and creativity to create the first in a collection of YouTube videos all about us and the crucial service we provide. On behalf of the charity I would like to thank him for his commitment and generosity." - Daryl Brown, Huntingdon, 16th December 2013.

Marketing Manager, Bury St Edmunds SME: "I first met Andy at an informal networking meeting through The Ely Chamber Of Commerce. I was impressed with the work Andy had previously carried out and didn't hesitate to call on his services when we required company videos at the Axis Partnership. Andy is extremely personable, passionate about what he does and these attributes add to the success of the end product. We commissioned five videos which were delivered on time to a great standard. It was a pleasure working with him and wouldn't hesitate in recommending or using him again. Great Results, On Time, Creative." - Gill Evans, 28th January 2013.

MD, Multinational: "Excellent work, really excellent!" - Bob (client identity and film is under an NDA), 24th April 2012.

Company Secretary: "On meeting Andy in Ely, I took one of his promotional DVDs and on watching it was extremely impressed with the quality and variety of Andy's work. Furthermore, it confirmed my thoughts about the benefits to be gained from having video on a website. So, I met with Andy and we discussed my venture, the format for a promotional video and we arranged a date for filming. The filming day was challenging but fun. Andy's knowledge and experience came to the fore in making me feel comfortable, providing advice, suggestions and direction. Andy's professionalism showed on the day, in the editing process and in the final video. I very much look forward to filming again with Andy and would not hesitate in recommending Shooting Image Limited. As a start, I would strongly suggest viewing his website. Great Results, Expert, Good Value." - Trina Hill, Cambridge, 23rd April 2012.

Technical Director, Cambridge SME: "Andy made a point of researching the company, talking to staff and customers both before and during filming, to fully understand what we do and the ethos of APP Ltd. He then edited the footage together with music to produce an excellent professional film of the company and its activities, on time and at an excellent price. I cannot recommend him highly enough. Great Results, Good Value, Creative." - Keith Barker, Cambridge, 1st September 2011.

MD, Cambridge Precision Engineering Company: "The process Andy used to create a first class video was simple, straight forward and smooth. From initial discussions as to what was required, Andy selected suitable shots and directed the individuals through the lens to perform comfortably and with great ease. Following this the editing was done quickly and with plenty of scope to discuss minor changes with Andy, he provided a finished film we are very pleased to show to our customers and potential ones too." - Charles Maltby, Ely, 20th February 2011.

Product Manager, Medical Diagnostics (that's used us more than once): "Andy is a great guy to work with and his expertise in the field of technical film making is second to none. He is highly skilled and innovative in all aspects of his work. Great Results, Expert, High Integrity." - Karen, Cambridge, 15th February 2011.

MD, Agrichemical Company: "Andy had a wide brief and from that he made some excellent proposals to enhance the original concept. All timelines were adhered to and I was very impressed with the final product (video). I have no hesitation in recommending Andy and I will certainly use Shooting Image Ltd next time I need any professional video work. Great Results, Personable, Creative." - Dr David Cameron, Cambridge, 31st January 2011.

Below is small collage of screen shots from just a few of these films, representing some of the people and companies, small and large, that have trusted us with their image. That's a responsibility I take very seriously - as our client feedback proves.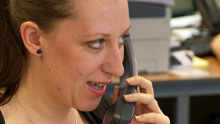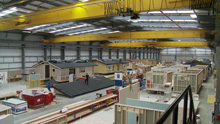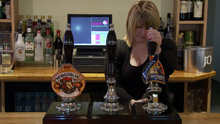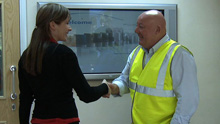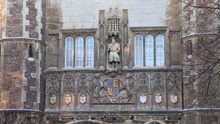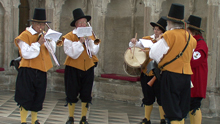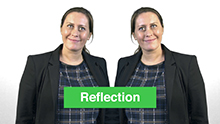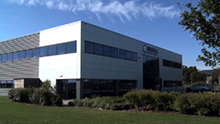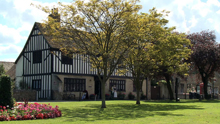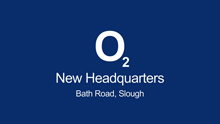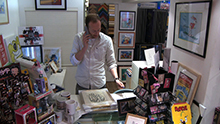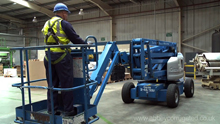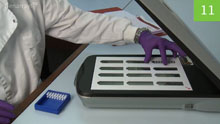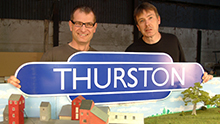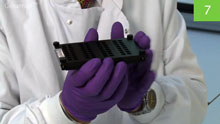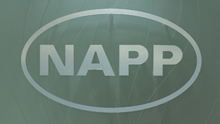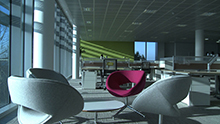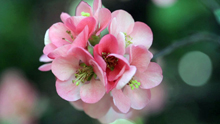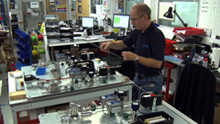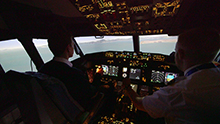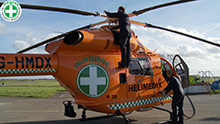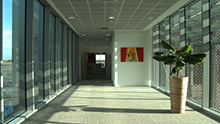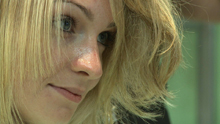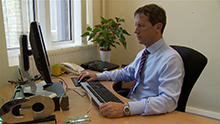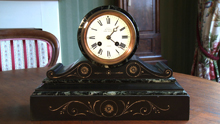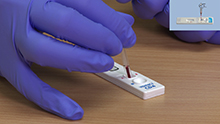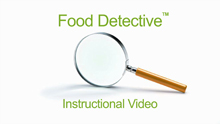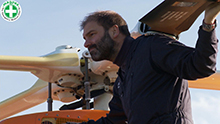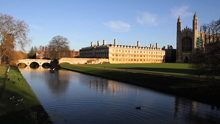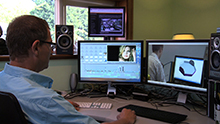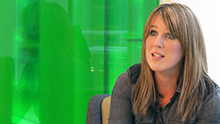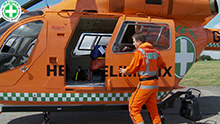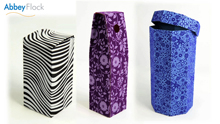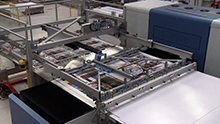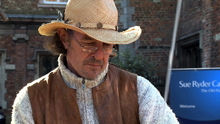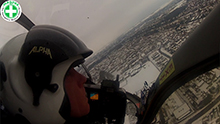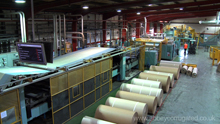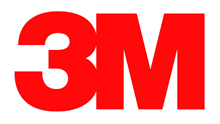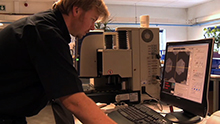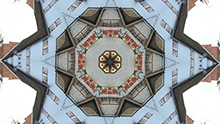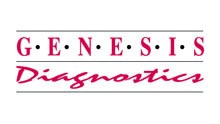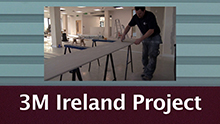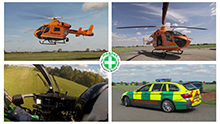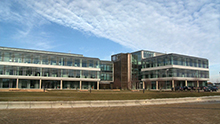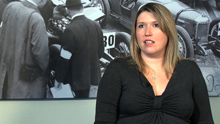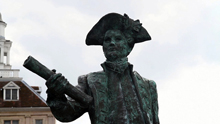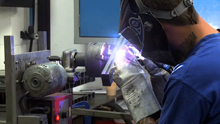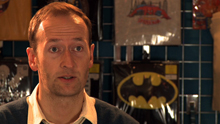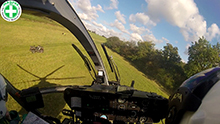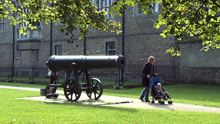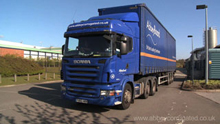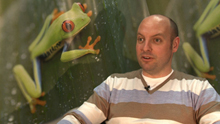 Back to the TOP