Rycote S Series 330 Mini Review
10/08/20 11:04
RYCOTE S SERIES 330 MINI REVIEW
I bought this Rycote S Series 300 (mine's the 330 variant to accommodate the length of my Rode NTG-3) just after it's launch. It's for serious off camera audio work either on a boom pole or hand-held / tripod mounted and below I've summarised some key points to consider if you're a sound professional considering this system.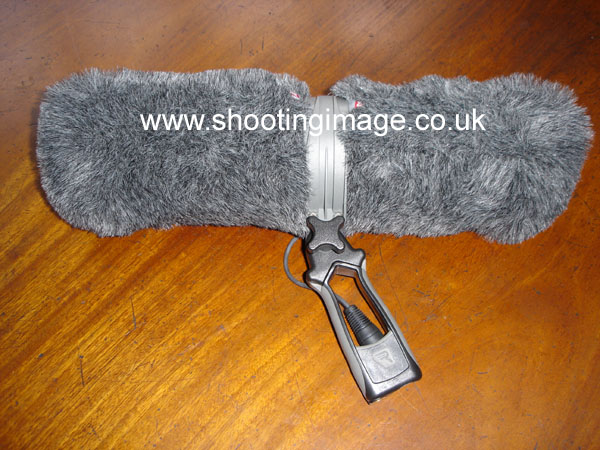 Positives:


This furry windshield system is an excellently thought out 2-part 'blimp' design, each side of which simply twisting off to allow easy access to the microphone on the suspension mount within

Brilliant patented 'Lyre' microphone support system (takes mics from 19 to 25 mm diameter). Perfectly usable as a mic suspension mount indoors without the wind protection blimp

Grip handle position is comfortable to hold and is easily adjustable - has a locking thumbwheel. This handle also has a snap-in position recess to hold the XLR plug of the supplied, special narrow (mono) Rycote XLR cable (see below). Of course, the handle also has a bottom thread for boom pole mounting

Extremely lightweight yet very strong and durable materials throughout - it seems almost indestructible. Great news for life on the road and boom work!

Very good value for money at around £200

Really effective, even in fairly strong breezes!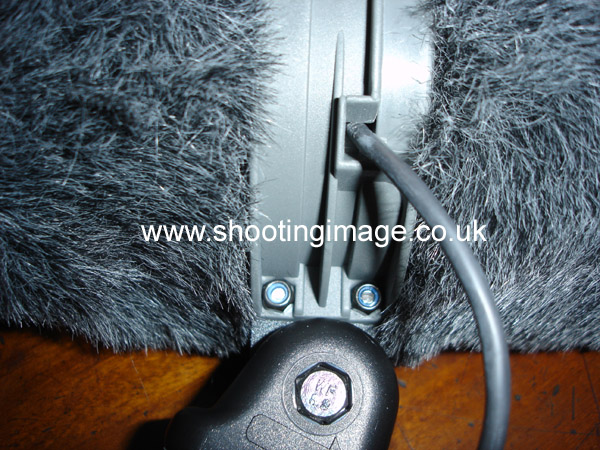 Some Negatives - not many, but:


The channel that allows the thin Rycote XLR cable to exit the assembled blimp is, by design, quite narrow and has a deliberate kink in it. This is to grip the cable in your chosen position (as you don't want too much loose cable inside to rattle around etc.) and also to reduce draught noises I suspect. Whilst this is an excellent idea, it does mean that I have no way of getting a thicker stereo XLR cable out of the S Series. This is a shame as I'd like to be able to use my stereo AT825 mic within such a good windshield system for outside ambient noise capture. Looks like I'll need to make my own special narrow stereo cable up!

I bought it in the 330 format as this is the correct length to allow me to put my Rode NTG-3 inside. And it is. There is one web report that the 330 is a tight fit for the Rode NTG-2 (which is longer than the NTG-3), despite this variant being the recommended size on the Rycote website for that popular mic. Choose your model number with care.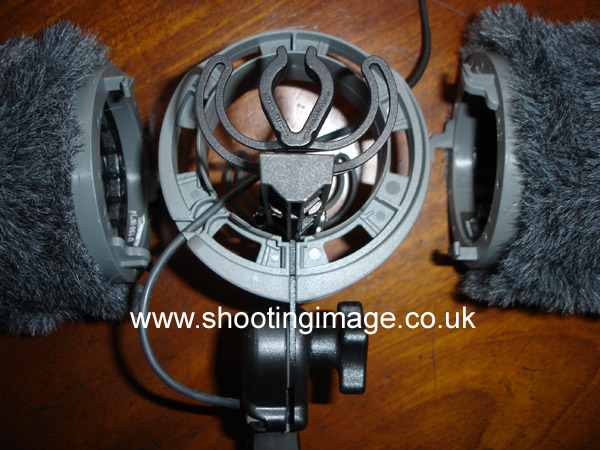 Alternatives?


I also have the Rode WS7 windshield for my NTG-3 and it's excellent (especially for on camera wind protection when I have no alternatives for 'run-n-gun' work). Rode do a PG2 pistol grip handle, as well as a slightly shorter and wider entry WS6 (neither of which I have) specifically for some of their other mics (and any mics of appropriate dimensions). The WS6 or 7 and PG2 combination is functionally similar but priced lower than the Rycote S Series. The WS6 or 7 are smaller units and obviously may not be as flexible and may not be quite as effective? - I'm still testing both the S330 and WS7 on my Rode NTG-3 at present. Both are very, very good. Of course, you don't get the advantage of the lyre suspension system of the Rycote with the design of this Rode system

If you want a more effective, larger windshield system then both Rode and Rycote have excellent and more expensive/newer offerings to consider.